This post contains affiliate links, which cost you nothing extra to purchase from but do help support this site! Thank you!!
As a Sassy Suite Blogging Boot Camp grad, I am totally & utterly biased about this. I won't lie.
I dreamed about becoming a blogger for years. I started about 47 free blogs and they were a mess, and I really had no idea what I was doing, nor my overall goals for blogging. So, when I learned of Sassy Suite's boot camp, I had to jump on it. After all, blogging is the tip of the social media pyramid. I'll talk about that more in a second.
1. Blogging sets you apart in a field where everyone has similar things to offer
If you're part of a large direct sales company, you have probably spent some time fleshing out what sets you apart from the rest of your field. I mean really, you have to develop a strong stance about why people shop with you, and develop your business confidence around that. If you don't have that in place, you may flounder in your purpose and strength in business.
Blogging helps you stand out… in fact, its at the top of the social media pyramid. You want to develop a presence on the social channels where there are less people in your brand. This helps you stand out, it helps you reach more people, and do the things many people are not brave enough to do!
2. Attraction marketing is successful when you can provide value
If you've never heard of attraction marketing as a direct seller, let me give you a crash course: you know those people who are constantly posting about their product on their personal feed? Its usually copy & pasted, and all their friends quit interacting because they unfollow their post? THAT is the opposite of attraction marketing. Attraction marketing is when you provide value, build relationships, and don't fish your friends list for people to buy from you
3. Google is your friend
New product release? people will google it. Hacks using your product? People will google it. Want to join a company or kitnap for the discount?
PEOPLE.
WILL.
GOOGLE.
IT.
In blogging bootcamp, they teach you the magic of SEO and what works and doesn't work. Most people need their hand held through this type of knowledge and girllll they'll spell it out for you!
4. FUNNELS, BABY!
If you're a direct seller YOU NEED SOME DAMN FUNNELS! Here's another crash course… funnels are basically ways for people to find you. Instagram, pinterest, facebook, you want to leave a breadcrumb for people to trip and fall down your funnel and find you. If done right, SEO optimized, & promoted correctly, blogging will be quite an incredible funnel. Like we've mentioned before, provide value, attract potential customers (and lets be honest, new friends!), and grow your following, influence, and business.
5. Networks, friends, and group pinterest boards.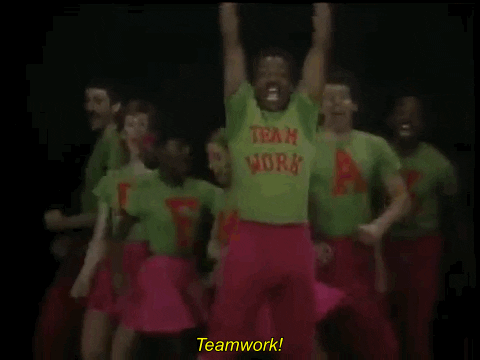 If you want to make that affiliate magic happen… you need to build relationships! In Blogging boot camp you'll be in there with like 80 of your bffs and you'll figure out HOW to work together to promote your blogs. Plus, you have a ton of other people who 'did blogging boot camp and didn't die' and you can relate to.
Plus group Pinterest boards. Those are a blogger's manna from heaven.
Thanks for reading all about blogging boot camp! You can go check out the course here… space is limited and camp starts in about a week so you'll wanna JUMP IN as soon as possible!
Come hang out with us in our community group! You'll make some friends and enjoy our randomness, pinky promise.
SaveSave
SaveSave
SaveSave
SaveSave
SaveSave
SaveSave
SaveSave
SaveSave
SaveSave
SaveSave